Tech
5 Method to Fix GeForce Experience Error Code 0x0001
GeForce Experience is a software offered by NVIDIA that is available when you install an NVIDIA GPU inside of your computer system. This allows you to enable or disable some of these features: game optimization, game streaming, in-game overlay, virtual reality including many other options.
However, users have been getting errors and they are unable to use this software. If you have been getting this same error, you shouldn't panic.
There are some ways with which you can fix if you have encountered the GeForce experience Error Code 0x0001. Many users have reported this issue and it can be resolved. This issue usually occurs every time you will try to launch the utility. Read the following methods and instructions which you can use to fix this error.
So stay calm and use the following methods and steps, you can try to fix this issue by yourself.
Install Latest Version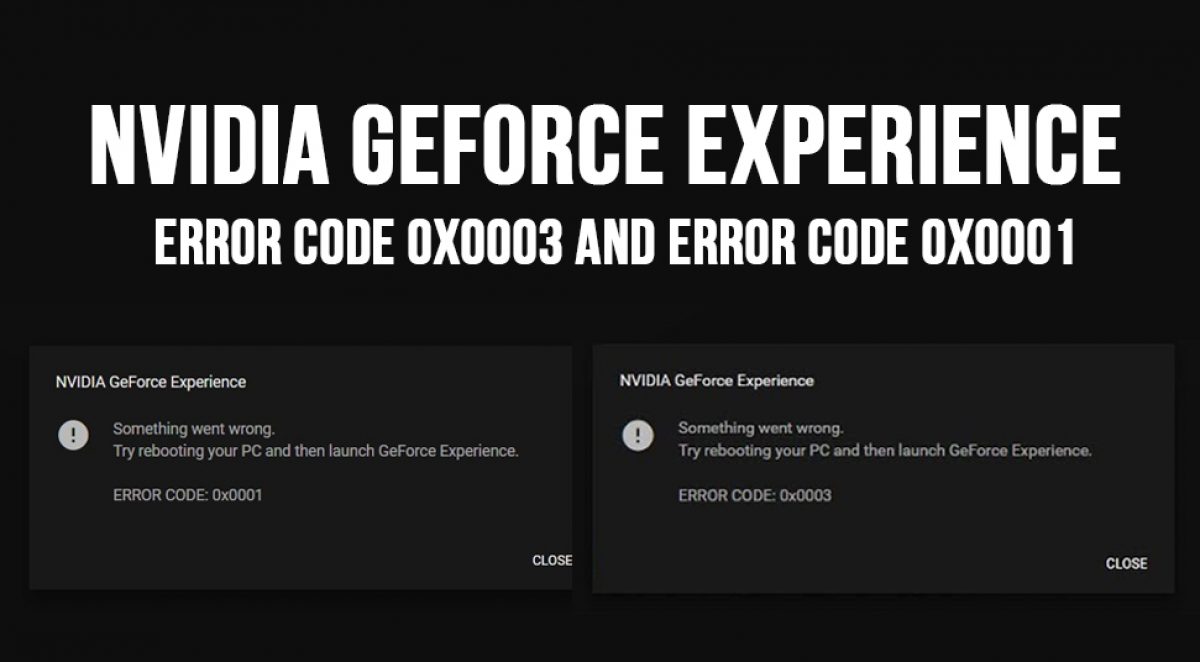 The first method to fix Geforce error code 0x0001 is to install the latest and current version of the Nvidia Geforce Experience. Users have used this method and it seems to work efficiently. So before trying any other method, use this and ensure that you have installed the latest beta version on your computer.
For checking and installing the new version, you have to open a run dialog box and type "appwiz.cpl". After pressing enter, the Program and Features window will open up. Scroll through applications and find Nvidia Experience and uninstall it. Now, restart your computer and use a verified website or link to download the latest beta version. Once again restart your computer before launching the application.
You can go to the official site of Nvidia and install it from there. Also, make sure to download Geforce Experience on OS drive only. This will help you fix your GeForce experience error code 0x0001. If this didn't work in fixing the error, go on trying the other methods.
Interact With Local Account
Another simple solution to fix this error is to allow the Nvidia container to interact with the local accounts. Geforce Experience should have the necessary permissions to interact with other local accounts. In most cases, this was the issue users were facing. After giving permissions and modifying some specific settings, the error issue was fixed instantly and they were able to use the program perfectly.
For this method, you have to open up a Run dialog box. Then, type "services.msc" and it will open up a service screen. If prompted by the User Account Control, click Yes to give administrative permission.
Scroll through the services until you find the four Container services. Then, right-click on the first container services and choose Properties.
In Properties, go to the Log On tab and make sure that the toggle associated with the Local System account is checked. Then, Hit the Apply to save and select the box which is associated with allowing service to interact. This will enable interaction with local accounts.
Check System Ownership of GeForce
It is also important to check and make sure that your system has the ownership of the Geforce. This could be an underlying issue that is causing the error. To check this open Nvidia corporation and choose properties.
Then go to the security tab and choose Advanced. The owner should be set as the system. If not, then immediately change it. You have to enter the object name, type system, check names, and then click Ok. Finally, click Apply to save and restart the computer. Be very certain about this step for fixing the error.
Update Windows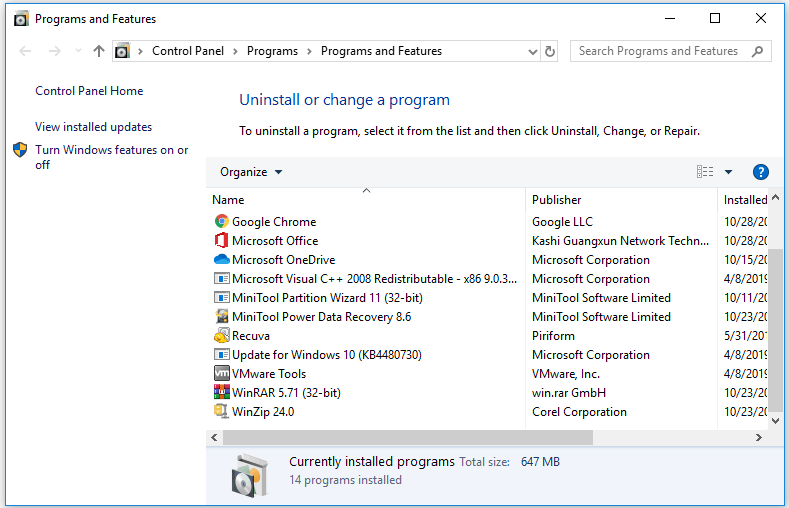 It is also possible that the conflict between NVIDIA services and Windows 10 system may cause this error. For this, you have to scan and ensure that your windows are updated and are running smoothly. Also, make sure to timely update your windows. Programmers update the program every now and then and it is essential for the users to update it.
So to make your GeForce Work efficiently and properly, update your windows whenever you receive the update notification and don't ignore. Avoid putting it off for later. You must do it immediately if you have no other important engagements.
For updating the windows, you have to press Windows + I to open Windows Settings. Then Choose Update & Security, and click Check for updates button to automatically download and install the latest update of Windows 10 OS. Then, Restart your Windows 10 computer and open GeForce Experience again to check if the error code 0x0001 disappears.
Check Registry Mistake
Moreover, in some cases, this error can occur due to a registry mistake. This prevents drives from working properly. You can check and fix this by following some steps.
First, you have to open the Run prompt and Type Regedit, then Navigate to this address; Computer\HKEY_LOCAL_MACHINE\SOFTWARE\Microsoft\Windows\CurrentVersion. On the right side of the screen, you will see "ProgramFilesDIR" entries, nott the data that has been set.
The address must be missing the "\" after the drive name and it will be something like "C: ProgramFiles (x86)" when in actuality it should be "C:\ProgramFiles (x86)". To correct this mistake and check if the error is gone.
Conclusion
For gamers, Geforce Experience is very important for their game performance. This application has useful tools designed to enhance the PC gaming experience. So if it shows errors, it is quite annoying.
But don't be dishearted and before acquiring any professional assistance, it is better to check your system by yourself first. Simple and minor issues can be the core reason for the error code 0x0001. This will help you save your money and time of the professional helper.
Thus, follow all the methods and it will surely solve the error. If your error is still not fixed, then contact the NVIDIA Customer Care team for further assistance. They will resolve the underlying issues and errors. You will be able to use the application and carry on with your gaming, once they fix the error.